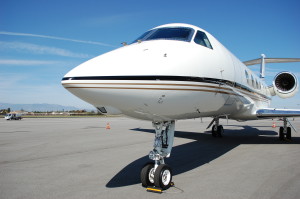 What is air ambulance and why are they important
Air Ambulance services is an aircraft that is designed or modified to meet requirement for dedicated medically unfit passenger.

Whether you are in medical emergency or non critical condition but requiring special observation and care.

There are many terminology for air ambulance services, come called them Medevac or Medical Evacuations aircraft,  hospital aircraft, special medical care aircraft and there are many people called different name.

The essential of air ambulance services is to carry one passenger from one place to another place.
Air ambulance for medical services patient is one of the most important means of transportations as this may only be needed once in your lifetime, although this is the least favorite air transport, once you need it, we will give various consideration for you to understand and preparing information in advance.
Air Ambulance Services for medical patient air charter
Small Turbopropair ambulance services
Typically this small  turboprop air ambulance can carry one horizontally rest or stretcher with 2 medical assistant (Doctor / nurse) and 2 family member to fly along. This speed and range may be limited but this work best for departing from short runway or small airport, and the destinations ideally within 2-3 hours.
Small light jet air ambulance services
This small light jet can carry one horizontally rest or stretcher similar with turboprop with one horizontal passenger / stretcher and two medical care taker and two accompanying family member.
Medium jet air ambulance services
This small light jet can carry one horizontally rest or stretcher similar all above aircraft, however this aircraft may carry special medical communication equipment and or satellite communication system to continuesly monitor the patient condition, the facility may take with one horizontal passenger / stretcher and two or three medical care taker and six to eight accompanying family member.
Narrow body jet air ambulance services
This air ambulance aircraft is considered one of the most sophisticated and complete medical flight with onboard medical equipment's, the aircraft may include bedroom, or business class all seat and real time medical communication system to the specialist doctors real time, the aircraft range may fly as far as 12 hours.
Information required to charter air ambulance
If you are a family, hospital or insurance organization, the following item should be provided as much as you can so we can give you details and choose which right aircraft to lease
Patient descriptions: can patient sit or must be horizontally rest will it require stretcher or wheel chair.
Patient conditions: does the patient have restriction support such as breathing support or special liquid into their body during flight ?
Air medical doctor or nurse: is there any doctor or nurse onboard, are they aviation medical trained ? else you need endorsement from aviation medical examiner.
Hospital or doctor statement, if the doctor accompany is not mandatory, then the hospital or the aviation medical examiner may issue statement with special restrictions, eg: maximum altitude, effect of pressurization etc. otherwise no restriction will be easier
Departure and destination details: the departure and destination must be clear, you have to supply hospital detail or home details so that we can guide which transport / ambulance needed to use, either the patient taken from hospital ambulance straight to aircraft so we can arrange the permit, otherwise then we need to request either airport ambulance or prior permission required in the departure point, while for destination point similar conditions but less hassle in term of security access.
Familty members: the family member ideally should be accompanying the patient as this will make patient more comfortable, be prepared to take family details and number of accompanying patient as seat may be different from one to another aircraft.
Air Ambulance for medical patient
The basic air ambulance is very simple aircraft can be business jet, turboprop aircraft or Helicopter that is equipped with horizontal stretchers, this type of transport is acceptable where as minimum it requires patient to lay horizontally, however the stretchers is not very comfortable, so for short distance travel within 2 hours, stretchers is acceptable. Some of patient may have another requirement such as onboard monitoring system, in this case special onboard bed with medical equipment is required with medical Doctor or nurse is no board .
optionally , in addition to basic aircraft equipment, this installed bed for medical aircraft  may provides medical data link where the patient is hooked with medical sensors such as (EKG Electro Cardiogram), Basic blood pressure, oxygen flow etc, that is continuesly transmitting data to the main hospital that can connect specialist with the onboard medical patient.
Why you need air ambulance ? , there are common reasons to fly patient with air ambulance:
Transporting passenger from one hospital to another
Transporting or picking up emergency, sick or wounded passenger to nearest hospital
Hospital movements: to transport from small hospital to head quarter hospital with better facility
Evacuating someone from high risk place to another safer place.
Need air ambulance or Medical air Charter Flights  
If you just wanted to know the price range, that varies from one to another aircraft and range,  you can contact us
Which aircraft for medical fit purpose for me ?
There are various options below depending complexity and seriousness of patient as well as capacity, below you can review some general information about air ambulance  Flights along with various options.
We are the air charter specialist, and we acknowledge that looking air ambulance within time constraint is not easy especially if you want to contact one by one, by contacting us, we will provide you with various options to choose, its just a matter of your insurance or your budget.
If you have doubt in which air ambulance process, contact us.