Private Jet Charter Rate in Asia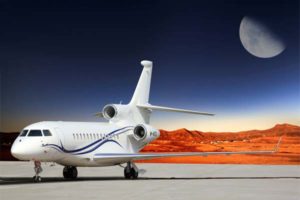 Asia Private Jet Charter Rental rate for Charter flight or business private jet charter plane is commonly known by the operation of relatively affordable for entrepreneurs which  can be rented at a price of US $ 3000 per hour for a class of small size with 8 to 9 seaters
While medium Asia Private Jet Charter Rental rate may be rented at US $ 5000 an hour, while the larger and or longer business jet or private jet charter is relatively higher about US $ 9,500 per hour.
There are also bigger capacity and narrow to wide body business jet such as Boeing Boeing B-737 BBJ or Boeing B-757 to fly longer range, typically cost about USD 10000 to 15000 per hour, this private jet charter price is not fixed from one to another destination, for example aircraft handling in Saudi, some airport may charge USD 1000 per each passenger handling in VIP terminal while another airport in Europe may charge as low as USD 50 per passenger. Therefore the charter rate is very fluctuates and variable, you may need to rely and ask for a consultant who have been dealing with handling private jets.
The above charter rates was generalized from the US average low charter rates in 2015, however when the fuel prices down, the charter rates in United States may be even lower than the past couple of years.
But not in Asia, the air travel for charter is relatively low in the flight frequencies, where average of the airplane spot charter only produce about 30 to 40 hours per calendar month, some emergency Medical or air ambulance may make more hours in one month.  Because of the charter frequency that is not predictable and some airport charges, landing fees and other non standard cost have significantly increase the average charter rates in Asia.
Private Jet Charter Rental rate charter in Asia averagely 20-30 % higher than those in United states.